Welcome to the Dongers Club for Thursday, April 5th.   I am looking at the early slate as the night cap is a different beast by itself and we'll address that separately.   This early slate has six games on it but does not include the earliest of them all the Mets @ Nationals.  Imagine that, an Early slate without the Early game.  Smart.
WEATHER
The weather is still cold in many spot with 4 of the 6 games being below 50 degrees and two of them having snow concerns.   All games should play as there are no precipitation concerns to worry about, but we do have strong winds and cold temps in Boston as well as some really cold temps in the Chicago and Minnesota games.  All in all, I expect all games to play but monitor that Chicago and Minnesota home openers.
PITCHING
James Paxton … Paxton is a darling in the DFS industry and someone who has high upside each time he is on the mound.  I don't think he is a must own today but I really like the matchup with the Twins.  I expect some may jump on David Price and that's fine, but for me I think Paxton is the top arm to roster today in bad hitting conditions in Target field.
Nick Pivetta … This is my guy on FD. The Marlins lineup is trash and he should navigate through the Castro-Bour part of the order. He'll get plenty of run support in my mind and is the guy I trust the most to win.
David Price … I hate playing Price in fenway and not at the chalk he will be today.  It's not that he is seeing the Rays for the second time already this season as much as it is the wind blowing out and the fact that I don't think he will pitch deep today.  I prefer Paxton on DK as SP1.
STA…. TEAMS
ROCKIES … Colorado's got a good matchup against the rookie Joey today and more importantly the Padres bullpen.  Long term Luchessi might be a nice option but he's likely to not go that deep again today and Colorado has one of the better hitting environments to jump on today.  Arenado-Desmond is the main combo I like from Colorado today and DJ LeMahieu is in a great spot too.
PHILLIES … Pure talent pick here.  I love the top of the Phils order that they rolled out with Kingery batting third in his home debut.  Hernandez-Kingerny-Hoskins is where I am starting my main lineup
RANGERS … I think they wake up today and blow up on Mengden… Ole Daniel…
POSITIONAL TARGETS



CATCHER
Chris Iannetta
Jorge Alfaro
Wilson Ramos – Add him to go against Price
FIRST BASE
Matt Olson – Love him today even in LvL matchup
Miguel Cabrera – Chalk, but I dont want him in cold temps
Joey Gallo
Ian Desmond
SECOND BASE
DJ LeMahieu
Cesar Hernandez
Rougned Odor – TEX stack
THIRD BASE
Nolan Arenado
Rafael Devers
SHORTSTOP
Scott Kingeryyyyyyyyyyyyyy!!!!!!!!!!!!!!!!!!!!!!!!!!!!!! (2B/3B on DK)
Xander Bogaerts
Elvis Andrus
OUTFIELD – Tier 1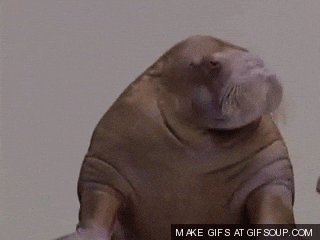 The Walrus!!!!!!!!!!!!    Shin-Soo-Ca-Chooooooo
Rhys Hoskins
Andrew Benintendi
OUTFIELD – Tier 2
Kevin Kiermaier
Mitch Haniger
JD Martinez – His first HR will definitely come this weekend
Nomar Mazara
THE DONGERS CLUB
Shin-Shoo Choo – Chairman
Nolan Arenado – 3B
Rhys Hoskins – OF
Scott Kingery – SS
Mitch Haniger – OF
Matt Olson – 1B
DJ LeMahieu – 2B
Chris Iannetta – C
BONUS …………… Andrew Benintendi – OF