6:06 PM UPDATE
SP2 on DK is really a spin the wheel kind of night for me.  Greinke is a must play at SP1 and there's so many gotchas with the SP2 Choices
– I am obviously not going Chase Anderson and I kinda feel the Phillies are gonna win against Pitt and the Angels knock off the Red Sox who are being hyped up so much right now since they never lose anymore.  Between the two though I gotta bump up Arrieta as a consideration and hope that the idiot gets through 5 IP and gets the win.  The Pirates bats have cooled off a ton and are really starting to show that they have ONE reliable bat in that entire lineup.
Last night we got back on the winning side and a certain someone redeemed himself, yes, Evan Longoria went yard after missing the night before.  We'll cash those tickets ladies and gentlemen any day of the week.
Tonight is a short 5 game Thursday slate, which on one hand is a shame because my play of the day won't be as super low owned as they should be, but I think this has qualifier winning potential on it, so we're going all in fellas.
WEATHER
All games play
PITCHING
Zach Greinke … Greinke is going to be heavy chalk tonight in my mind.  Nobody seems scared off the GIants roster and with them being more RH heavy this year I think we see Greinke dominate the ownership on both sites — especially DK where you gotta lock in two arms and go.  He's dominated the Giants in his career as a team and is the clear #1 and on this slate.  I don't think he's bad chalk that warrants a pivot — especially considering it's not that warm for Arizona's normal temps today.  He'll even get an RBI tonight.
Jameson Taillon … I don't think many people are picking on the Phillies anymore, but I would much rather have the JT side here than trusting Arrieta at the ownership I think Jake comes in at tonight.  Wind blowing in heavily and the Phillies bats have cooled off a little bit (although I think young teams usually do much better at home).  JT is only an SP2 play on DK in my mind tonight.
Eduardo Rodriguez … Don't love the spot versus the Angels but there's really no other better choice.  I'm not going to ride Blach in Chase Field and I am not going to test Tropeano versus the hottest team in baseball (Boston) and you cannot pay me enough to go Harvey in Atlanta even with Freeman out.   E-Rod won't be as high as an SP2 because Chase Anderson is facing the Marlins.  So gimme E-Rod even though I don't think this is a big K performance from him.
FADES
Chase Anderson … Not a chance in hell.
Jake Arrieta …  See Update …. I would only go him as SP2 on DK, and I'm avoiding some guys I dont love tonight above him ….
MY TARGET TEAM
It's Thursday night, the roof is closed.   Last night was heating up and pretty loud.
My Starlin is swimming, it singles again.   So what is wrong with ANOTHER FIN?
The Bour is hungry, he needs to hit….    So give him fastballs and watch him homer…
More plays to come, new gaps to fill.    I've got to leave, It's time for Real-muutooo
PLAY THE FINS ………. ROCKED YOU LIKE A DIEEETRICHHHHH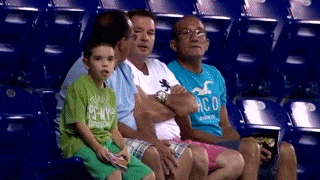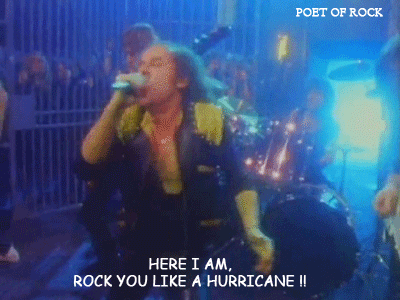 THE MARLINS! … Yes, I love the Marlins of all teams today.  We gotta find the right spots to use these bad teams that people are gonna pick on all season like the Royals, Rangers and Marlins.  The Royals as I noted yesterday were getting a good park shift considering their schedule prior to the series with the Jays and they started to hit (Whit dong!).  The Rangers came through in the right spot on Tuesday night at 3% ownership  against the Rays.  Tonight, the Marlins, who nobody has been using have a dream match-up in Miller Park.  The park shift everyone is aware of.  But are you aware that there's only ONE series a season when Derek Dietrich is in play?  Yep.  It's now.  Not to mention with Bour and Realmuto healthy and in the lineup — it's actually one we can stomach rostering against Chase "Bullwinkle" Anderson who is coming off an epic "Bullwinkle" performance last Saturday and he typically will follow those up with a dud.  Short slate and we get the team I think can light up the scoreboard.  They aren't the Miami Hurricanes, but they're gonna rock it like they are…   Bour, Realmuto, Dietrich my core three and Castro is the obvious 4th guy but don't sleep on Brian Anderson's power.
The Following Teams are the Chalk/Popular teams today
Mets … Especially the lefties like Conforto, Bruce and Asdrubal (S)
Red Sox … They're on fire right now and facing a terrible pitcher in Tropeano.  Don't mind going here but you will pay for them so don't force any one player in.
Brewers … The other side of the game I love tonight is the Milwaukee chalk.  Not high on them and likely will have 100% fade.
Braves … Entirely depends upon Freeman's status.
POSITIONAL TARGETS
CATCHERS
Jacob Tyler Realmuto
Kick yourself in the nuts if you play anyone else
ok fine, Jose Lobaton
FIRST BASE
Bour, Justin
Paul Goldschmidt
Jesus Aguilar
SECOND BASE
Starlin Castro
Asdrubal Cabrera
Cesar Hernandez
THIRD BASE
uhh….  ew?
Raffy Devers
Travis Shaw – If you believe the Brewers will get to Peters then he does stand to get some AB against a RHP.
Brian Anderson – Not at the top of my Marlin list but the position stinks, so there…
SHORTSTOP
Nick Ahmed/Ketel Marte – I prefer Ahmed, Marte batting 2nd always nice value though.
Andrelton Simmons
Jose Reyes
OUTFIELD – Tier 1
Derek Dietrich
AJ Pollock – Just missed an oppo field walk off splish splash last night, will get it tonight.
Yoenis Cespedes – Cespedes might have just gotten the spark he needs
Michael Conforto – Lefty in Atlanta — Heavy chalk
Corey Dickerson
OUTFIELD – Tier 2
Bruce, Jay
Lorenzo Cain
Rhys Hoskins – Back home after burning people, he'll heat back up.
Gregory Polanco
OUTFIELD – Tier 3
Hernan Perez
Nick Williams
DONGERS CLUB
Derek Dietrich – OF – Chairman
JT Realmuto – C
Justin Bour – 1B
Michael Conforto – OF
Corey Dickerson – OF
Asdrubal Cabrera – 2B
Andrelton Simmons – SS
Rafael Devers – 3B
BONUS ……….. AJ Pollock – OF