It's the final Sunday before Labor day, which means this is basically the last real Sunday MLB DFS article.  Next weekend being a holiday weekend always presents weird games and then after that everyone will be in football mode (note:  your football lineups should be done well before Sunday, so keep playing Sunday MLB DFS for at least a couple weeks after that).
The best part though is that today we get an ELEVEN game Sunday slate.  The largest Sunday slate of the year.
PITCHING – TOP DONKEY CHOICES
Chris Archer … Archer has been the one guy to pitch well on Sundays consistently, but today he's on the road where he's slightly worse and hasn't pitched much it seems on Sunday's this year.  The Cardinals are team who for whatever reason seem to never show up at home on Sunday's, so that's the only reason he's making the list.  He should be popular but not 50-60% popular.   I'm not playing him because I think he'll be just average.
Dan Straily … Dan Straily chalk is no way to go through life.  But he's got a 3.01 ERA at home this year in 71 innings and faces the Padres in a Sunday early game in Miami.  And yeah, I went on record saying the Padres wouldn't get a hit today…
Masahiro Tanaka … He's pitched extremely well vs Seattle (I'd argue most of that is in Seattle though) and Cano is banged up.  So you can consider him today, but you should be aware that I have Folty and Tanaka going today in my seasonal dynasty league and I need them both to pitch well.   So one of them is absolutely going to get hammered today.  It's science folks.
THE SUNDAY GET WEIRD GROUP
Jon Gray … Do I think this game is going to be low scoring – check…   Does he have decent history against his opponent – check…  Is he pitching for the better team in the rubber game of the series – check….  Is it partly cloudy which means that the skies are matching his last name? – Check.   I might even roster both Gray and Folty on DK together!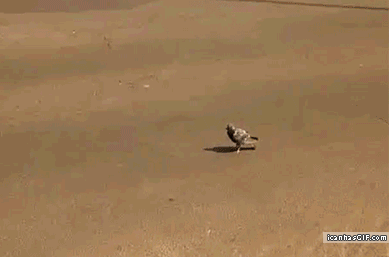 Mr. Folty's Revenge … OK.  Folty has a case of the Falcons it appears.  Came out the gates strong and is now choking hard in the 4th quarter of the season.  Four of his last five starts the guy hasn't cracked double digits on FanDuel.  That's really hard to do…  I mean, Jason Hammel had a perfect game through 5 innings last night for crying out loud.  I'm the only guy playing Folty because I'm the only guy who still believes in his stuff.  DJ LeMahieu's BvP is quite impressive and it's a day game.  Balls out fellas…  Lets go Folty!
Lucas Giolito … The kid is finally going to pitch well
MY TOP STACKS
Phillies … John Lackey in a day game is not something to be scared off of.  Can the Phillies win the series?  Probably not, but Hoskins+Williams+Galvis makes a nice small Philly stack today.  Nicky Williams homers.
White Sox … Matt Boyd is atrocious in many spots, including on the road and the White Sox have destroyed him.  This is going to be a lopsided game today with Chicago winning something like 13-2.
Orioles … Doug Fister aint gonna throw back to back gems and Baltimore is balanced right now.  Davis/Trumbo/Beef at the bottom of the order are swinging well enough to help put up a bunch of long innings today and Machado-Schoop-Jones-Beckham top of the order will jack a couple bombs out.  This is a 3 entry max stack where you play them in all 3 entries and mix-up the guys in the stacks.
Indians … Home on Sunday…. You play the Injins, but I hate the lineup today…   Jose Ramirez is ice cold, but if they're gonna do damage it starts with him.
TOP SNEAKY STACK
Nationals … Umm.. Hello…  Do Daniel Murphy and Ryan Zimmerman still play baseball?  Can we get them in the lineup today?  It's Tommy Milone day for crying out loud and nobody is mentioning the Nats who are at home in great hitting conditions.
FADE
Tigers … Gotta fade someone…   Gio gonna pitch well finally.  Not perfect, but well…..
TOP POSITIONAL PLAYS
CATCHER
Drew Butera
Gary Sanchez
Mike Zunino
FIRST BASE 
Jose Abreu – Shreds Matt Boyd… SHREDS him….
Yonder Alonso
Chris Davis
Ryan Zimmerman
SECOND BASE
DJ LeMahieu – Day game DJ with a 10 for 12 history off Folty…  Walk-Walk-Walk….
Jose Ramirez
Eduardo Nunez – Red Sox need to bounce back bad today….
Brad Miller
Cesar Hernandez
THIRD BASE
Kris Bryant – Cannot overlook him and how bad Pivetta is.
Moose
Maikel Franco
Tony Rendon – I feel like the Nats are gonna be overlooked today.  They're playing Tommy Milone!
SHORTSTOP
Javier Baez
Tim Anderson
Tim Beckham
Freddy Galvis
OUTFIELD – Tier 1
Giancarlo Stanton
Adam Jones
Mookie Betts
Adam Duvall
OUTFIELD – Tier 2
Rhys Hoskins – Rhys Hoskins is 4k… Andrew McCutchen is 2900 in Cincinnati…  Who saw that coming?
Nick Williams
Max Kepler
Adam Frazier
Aaron Hicks – El Popular play of the day leading off….
Marcell Ozuna
Steven Souza Jr
Avisail Garcia
OUTFIELD – Sunday Value Tier
Sadly this tier sucks today.
Norichikaaa Aoki
Chris Young
Zeke Carrera – He's only 2k, but who cares, you dont need to pick based on price.  Only play as part of a Jays stack with JD.
DONGERS CLUB
Javier Baez – SS – Chairman
Nick Williams – OF
Giancarlo Stanton – OF
Jose Abreu – 1B
Brad Miller – 2B
Mike Zunino – C
Mike Moustakas – 3B
Avisail Garcia – OF
BONUS …………………….. Mookie Betts – OF